Our Story – 135 Years…and counting
1876…Frederick K. Morrow and a partner began the manufacture and sale of solder, Babbitt metal, and type metal in SanFrancisco…the business prospered.

1883, William N. Morrow, brother of Frederick, opened a Portland branch to facilitate distribution to the Pacific Northwest. The Pacific Metal Works at Second and Davis Streets was our first location in Portland.

1888, we erected a one story brick building at Second and Everett. This was initially a manufacturing facility and warehouse for our imported steel and tin. Soon it served our complete product line; tin and Babbitt metal type metal, and zinc for the gravity batteries of the early telegraph industry. By today's standards, this would be considered a modest inventory.

 1897, our aluminum inventory had increased to a dangerous amount, 180 pounds (which we kept in the safe!). Until after World War II, we were the only aluminum distributor in the Pacific Northwest

 April 18, 1906 – San Francisco suffered the worst earthquake in it's history, followed by a devastating fire. Our Pacific Metal Works there was completely destroyed. To compensate for the lost output, our Portland branch, joined by the San Francisco crew, worked 'round the clock'. Unquestionably, the San Francisco earthquake had a decisive influence on how and where we expanded.

 1909, the owners decided to concentrate in the Pacific Northwest under the direction of Harry F. Morrow, son of William. A new building was erected at Park and Everett Streets in Portland. Four years later, the California business was sold and the Portland business incorporated as Pacific Metal Works of Oregon. The name was changed to Pacific Metal Company in January 1922.
In the following years we added locations in Seattle, WA (1947), Boise, ID (1953), Spokane, WA (1962), Medford, OR (1968), Eugene, OR (1972), and Billings, MT (1977).
In 1984, after 108 years of Morrow family ownership, a new Pacific Metal Company was formed. By 1996, about 70 per cent of the company was owned by the employees through an Employee Stock Ownership Plan (ESOP). The company was sold to Metals USA in 1998, then again in 2002 to Reliance Steel & Aluminum Co. Even though the ownership has changed hands the employees still take an owner's interest in satisfying your requirements, no matter who you contact, receptionist, salesperson, warehouseman, or truck driver.
The fundamental principles of our operation have always been quality and service. Quality products from quality suppliers we can depend on, and service to our customers they can depend on. We pride ourselves in providing our customers with the products they need; where and when they need them. This has always been our goal. We've dedicated our growth for over a century to achieving that goal.
For us, this is just where the future begins. Today our service centers cover the west, from Alaska to the Sacramento Valley of California to the eastern plains of Montana and Wyoming.
Our 135+ year history is one of growth and adaptation to the changing needs of our customers. Continued investment in new plants and equipment attests to the depth of our commitment to provide the best in products and service. The key to our growth is the commitment of employees to customer service. We believe each customer relationship to be a long-term partnership and our mission statement says so. We are proud of our past and, more importantly, we are prepared for and dedicated to the future. The challenges of the twenty-first century are just as exciting to us today as the challenges of the 1880's must have been to our founders. We are enthusiastic about being your metal service center.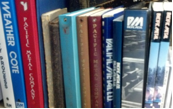 Corporate Mission Statement
Build long-term profitable partnerships with stakeholders offering integrity, flexibility, responsiveness and quality.